Shinozu Shrine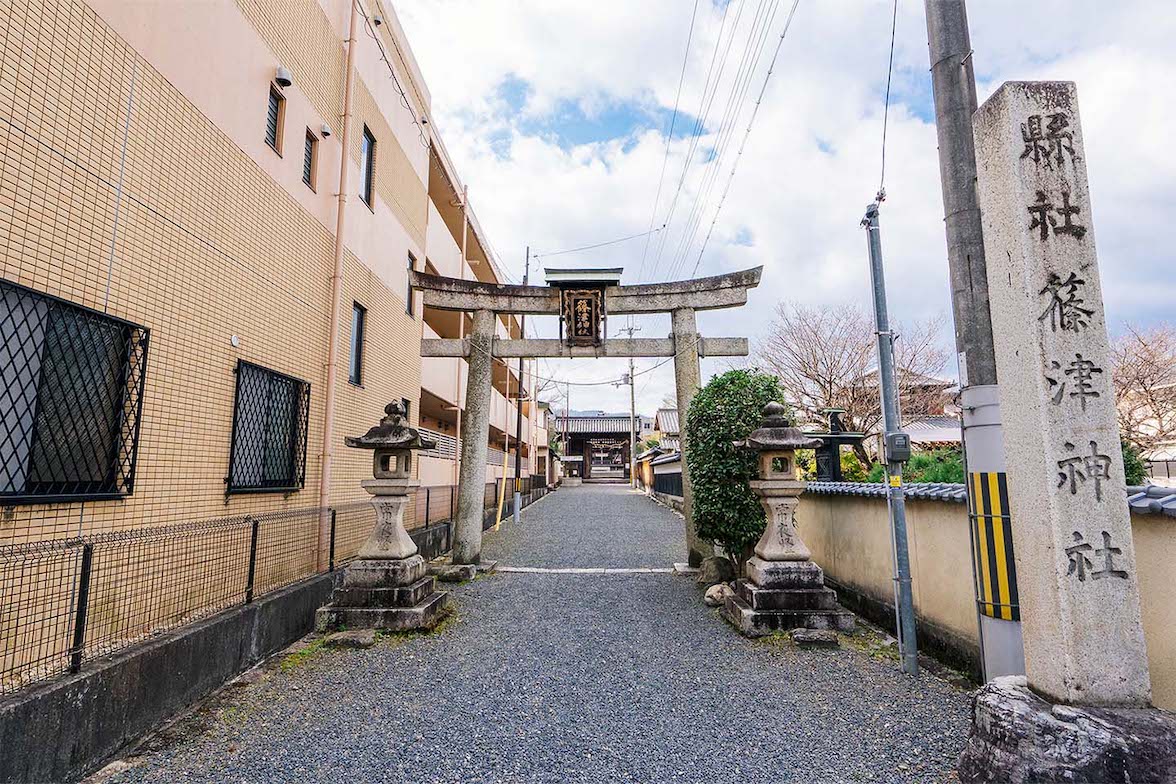 This is Shinozu Shrine.
It has been worshipped as the local deity of Nakanosho Village. The year of the foundation is not clear; however, a tag with construction information stating the year 1456 was found. It means that it had already been built in the mid-Muromachi Period [the mid-15th century]. Its enshrined deity is Susanoo no Mikoto.
The current main building was built in 1661 while Honda Toshitsugu was the feudal lord.
The front entrance gate used to be the castle gate of Zeze Castle, and it was transferred to Shinozu Shrine in 1872. The gate is Koraimon-style with a side door, and has the formal roofing style, honkawarabuki. It reminds us of the majestic appearance of the famous castle.
Designation Category

Important Cultural Property (The front entrance gate)