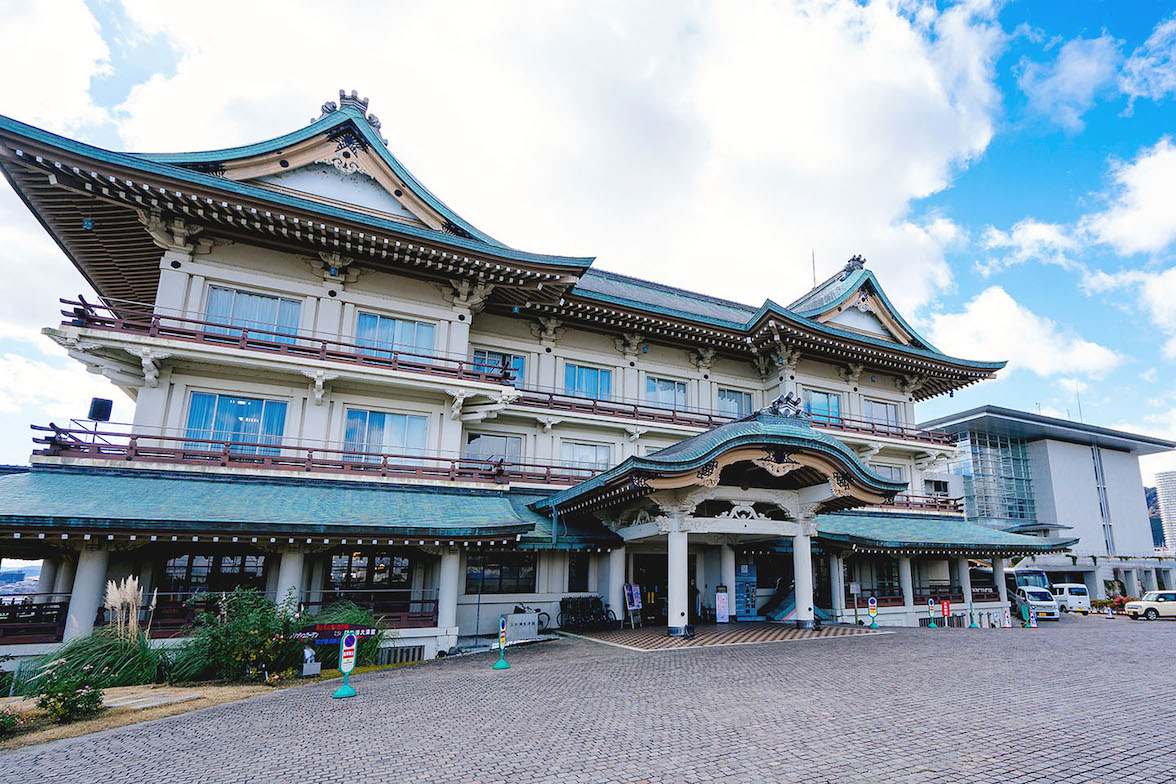 This is former Biwako Hotel.
It was built in 1934 as the first international tourist hotel in the prefecture to attract foreign tourists. It was designed by Okada Shin'ichiro who is famous for the design of Tokyo Kabukiza. It is a reinforced concrete construction, yet its appearance looks like a shrine or temple. Many prominent figures from various fields including Emperor Showa, Helen Keller, John Wayne and Kawabata Yasunari visited there. The hotel operated until 1998 as the most prestigious hotel in the prefecture both in name and reality.
It reopened as the Biwako Otsukan in 2002 with a restaurant, shop, rental conference rooms and civic gallery as a place for interaction.
Designation Category

Cultural Property Designated by the City