Great Buddha of Shiga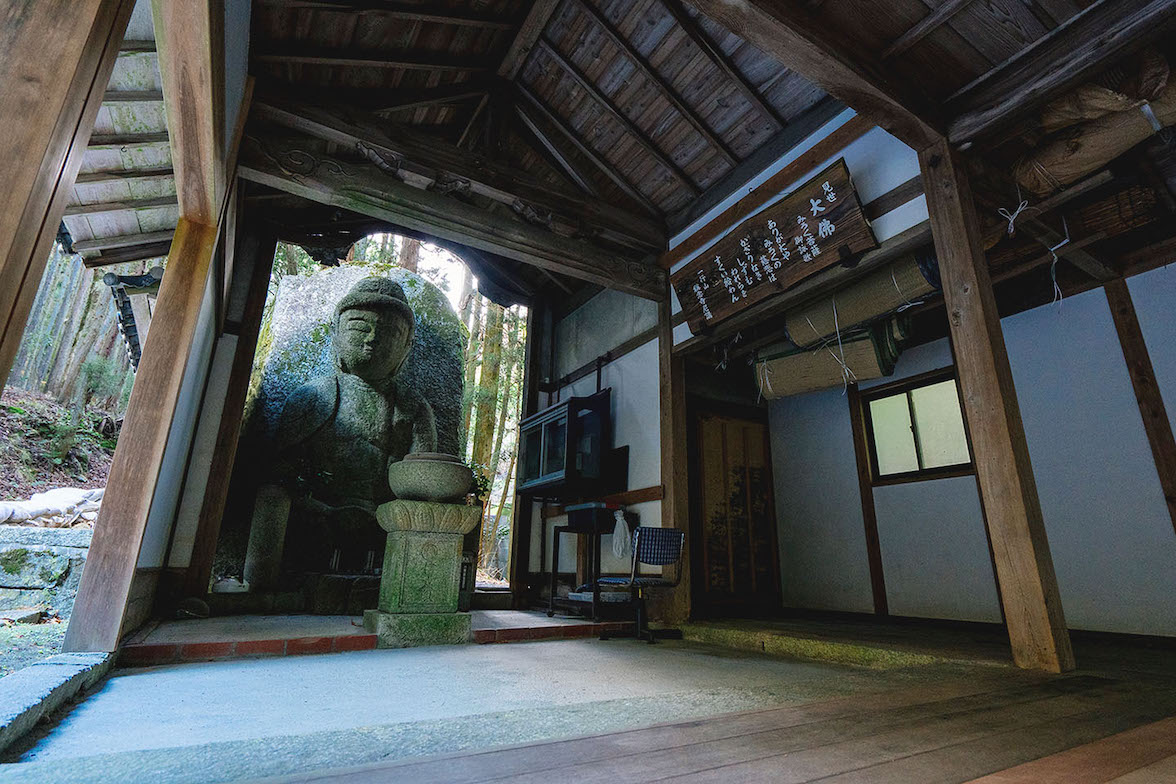 This is the Great Buddha of Shiga.
A large stone statue of the Buddha stands at the side of Shigagoe-no-michi road that connects Kyoto and Omi. A 3.1-meter high seated statue of Amida Nyorai is carved on a large piece of granite. It is believed to have been made in the Kamakura Period, around the 13th century, and has an extremely gentle expression and a solid body. It is known as the deity of paths who keeps journey safe.
Designation Category

Cultural Property Designated by the City