Relocation of Kannon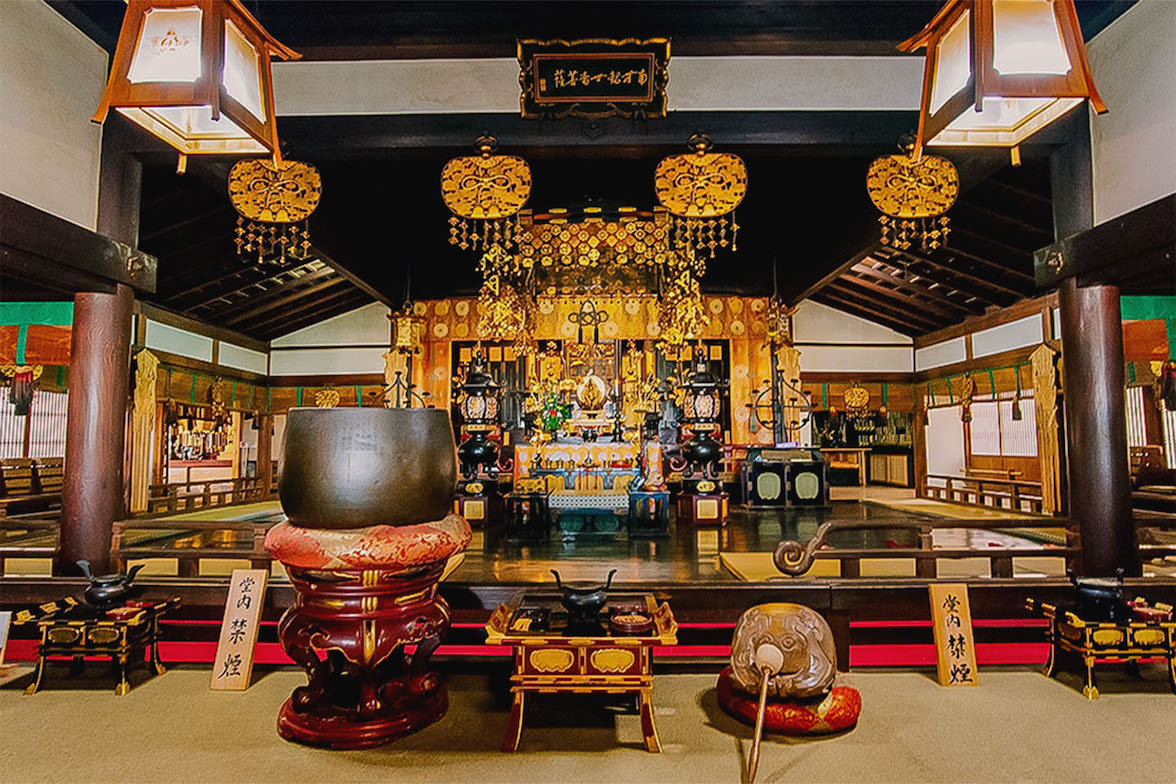 The Kannondo Hall, the 14th stop on Saigoku 33 Kannon Pilgrimage, was originally called Shoboji Temple and was located in the place up the mountain called Hananotani, which is much higher than the current location. The path leading to Hananotani is steep and hard, and there is a prohibition against women entering a sacred area which means that women cannot visit the temple. Therefore, people who wished for divine help by visiting the Kannon were disappointed.
One night in March 1477, a sad-looking old monk appeared in the dreams of the monks of Miidera Temple and said, "Living in Hananotani, I cannot achieve a vow of infinitive compassion to save people from sadness, so I want to move down to the place where people can easily visit to receive divine help."
The monks discussed and decided to move the Kannondo Hall to the bottom of the mountain and moved it to the current location in 1481.
Since then, many people have made a connection with the Kannon, and pious men and women began to visit there.
place associated with

The Kannondo Hall in Onjoji Temple