The Bell of Children's Karma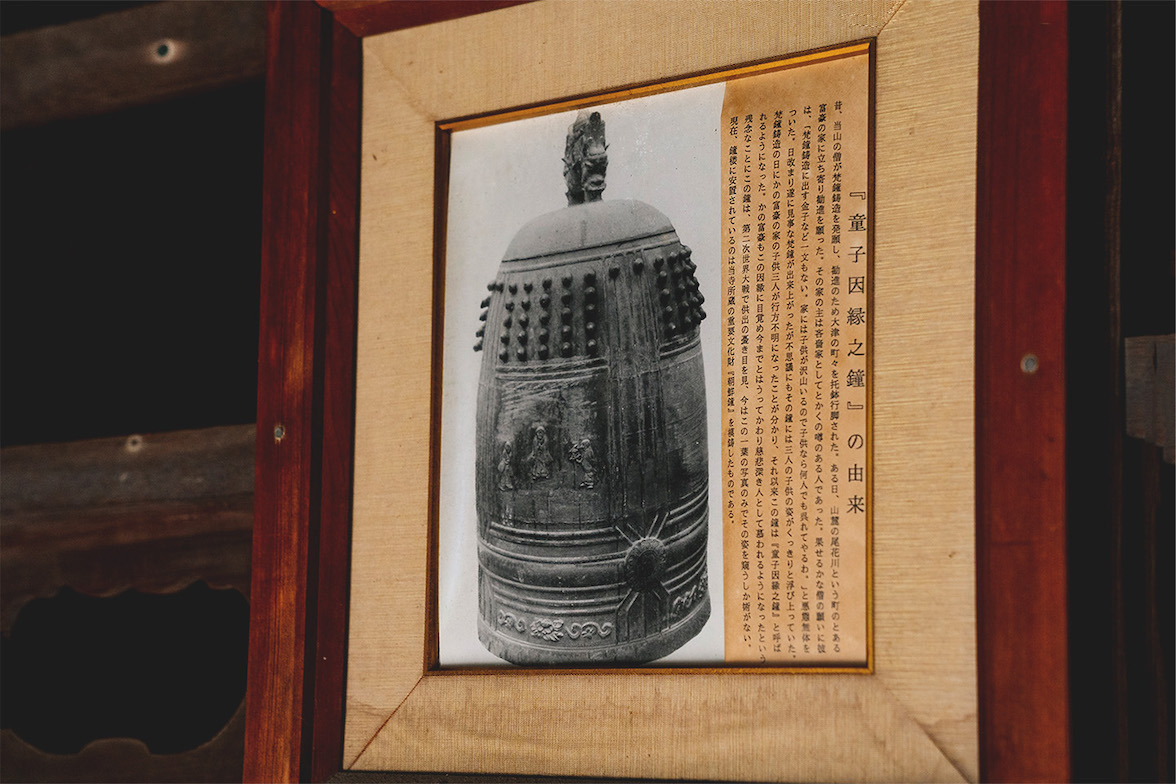 The bell tower stands on the right side at the top of the stone steps leading to the Kannodo Hall, the 14th stop on Saigoku 33 Kannon Pilgrimage. It was built in 1814 and had a bell called the Bell of Children's Karma.
According to the legend, the monks of Miidera Temple conducted the practice of mendicancy from village to village of Otsu to cast a bell. One day, they visited a millionaire and solicited contributions toward the bell. The master of the house said that they had no money, but they could donate as many children as the monks wanted, as they had many. The monks helplessly returned to the temple.
When the bell was made, strangely, the figures of three children playing on the bell had emerged, and three of the millionaire's children went missing on that day.
Unfortunately, the bell was lost because it was given to the government for the Second World War effort.
place associated with

The bell tower (the southern section of the temple grounds) in Onjoji Temple