Atomic Bomb Victim Memorial Service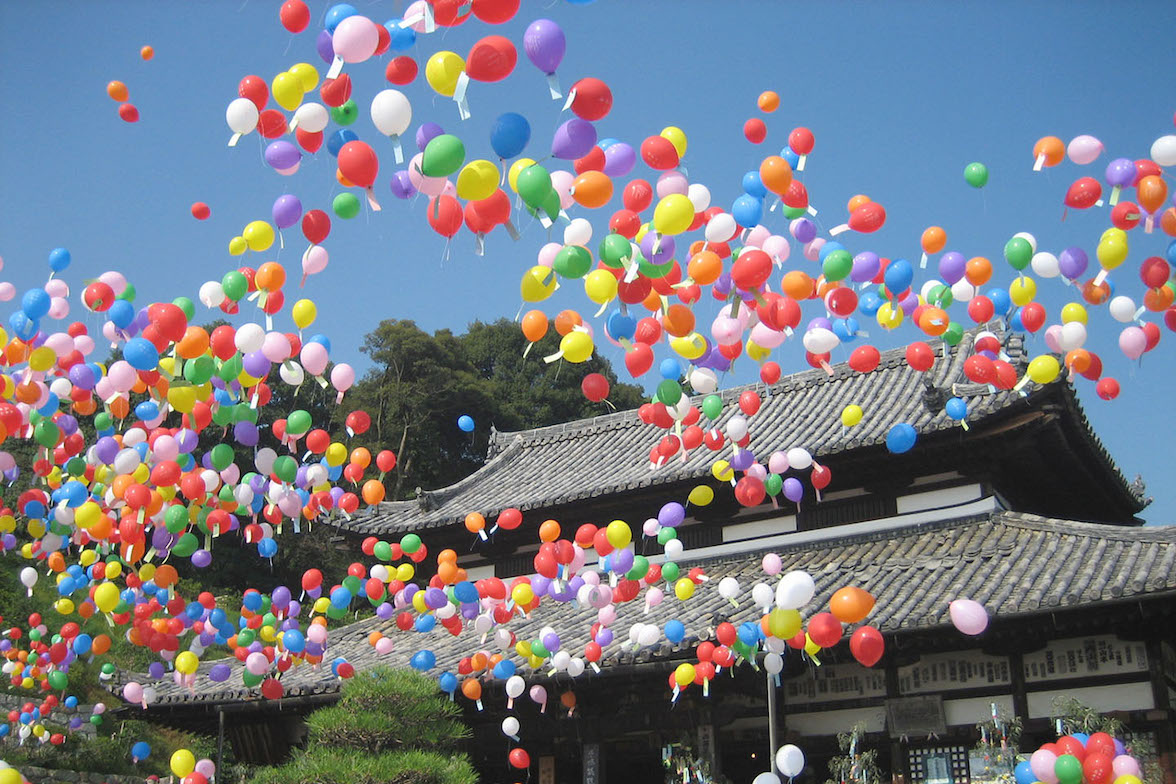 This is a memorial service to console the spirits of atomic bomb victims and to pray for world peace. It has been held every year at Miidera Temple since 1953.
On the day of the memorial service, many citizens gather in front of the Kannondo Hall, the 14th post of Saigoku 33 Kannon Pilgrimage, and observe a moment of silence at 8:15 when the atomic bomb was dropped on Hiroshima.
After that, strips with messages of peace from many people are attached to 1,000 balloons, and the balloons are released to the sky at once with wishes for peace.
General admission

○

Holding period

August 6

venue

The Kannondo Hall in Onjoji Temple