Honzan Saito Daigoma-ku Ceremony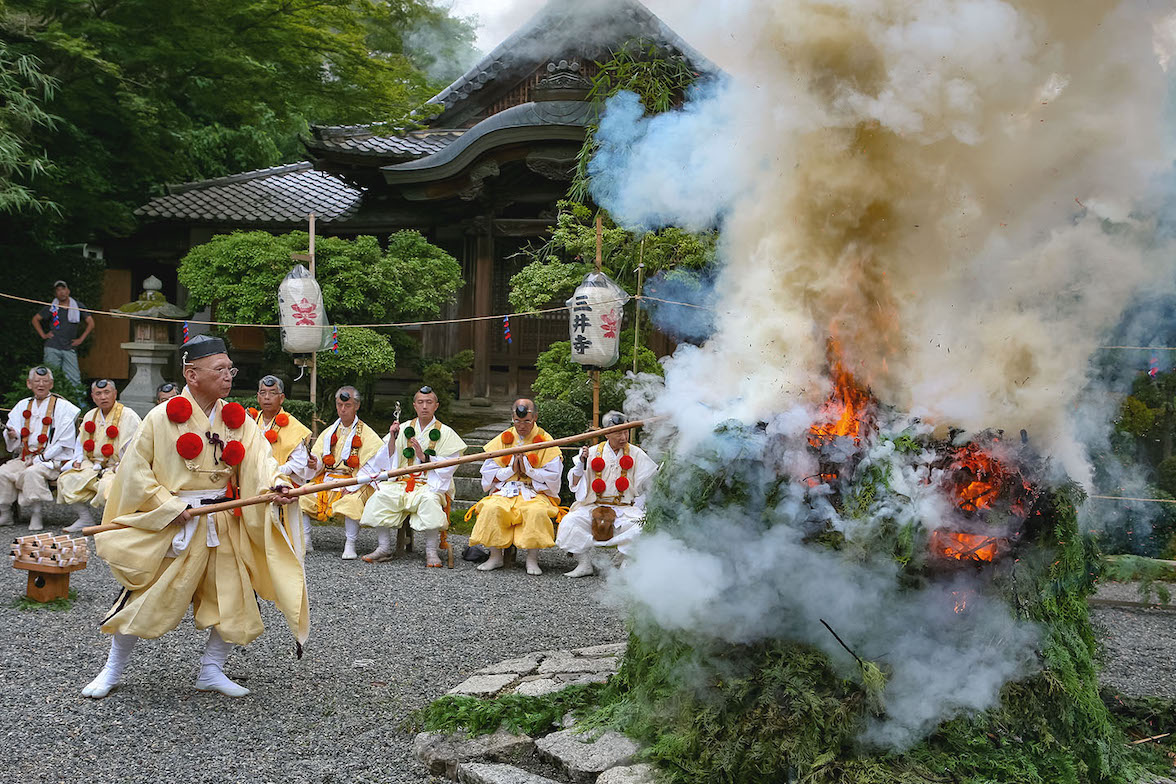 Saito Daigoma-ku is a ceremony characteristic of the mountain asceticism which involves praying for wish fulfilment by throwing goma sticks in which people's wishes are entrusted into a sacred fire.
Monks and ascetics gathered at the Kannondo Hall, the 14th stop on Saigoku 33 Kannon Pilgrimage, and march after the flag of the head temple to go to the Shinpen Gyojado.
After a saito-shi who deals with the fire enters the hall, mountain priests perform various Buddhism rituals: mountain priest discussion; creating holy sanctuary by archery; sword performance; axe performance; holy water offering to the Buddha; and shell trumpet performance. The saito-shi then reads Buddhist prayers and lights a fire on the goma holy fire alter with a fire torch. Then, mountain asceticism practices begin. Prayers for world peace, abundance and happiness for everyone and wish fulfilment are carried out. En no Gyoja is revered as the founder of the mountain asceticism of the Tendai sect, and Chisho Daishi developed it greatly. Miidera Temple is the headquarters for Honzan branch mountain asceticism.
Holding period

May 1

venue

The Jinpen Gyoshado, the Kannondo Hall, etc. in Onjoji Temple.