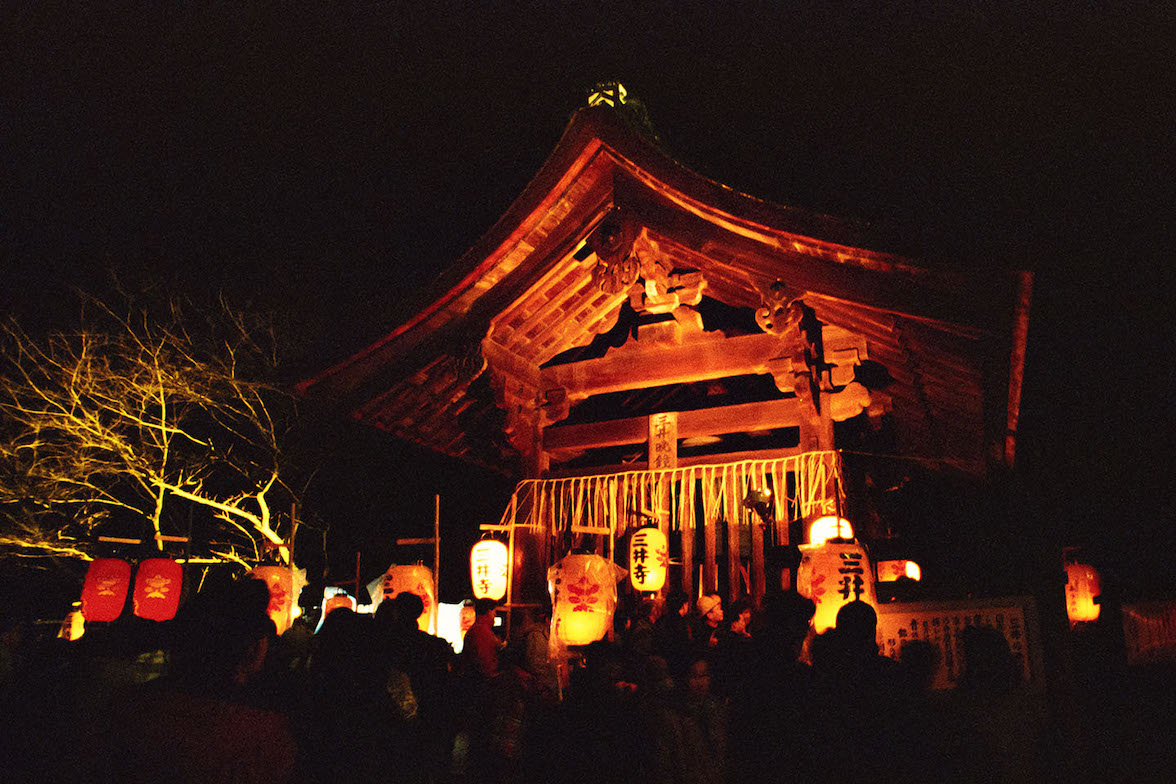 Joya-e is a ceremony to look back and remorse on the year at the year-end, and to welcome the New Year in front of the Buddha.
At Miidera Temple, you can hear sutra chanting by the monks at 11 o'clock at night on New Year's eve from the Kondo where votive lanterns from all over the country are lit.
At the same time, a procession of lanterns with a model of the dragon god of Lake Biwa at the front of the procession proceeds from the Kannondo Hall, the 14th stop on Saigoku 33 Kannon Pilgrimage, accompanied by a sonorous sound of shell trumpets. The procession begins while reciting prayers, "Rokkon-shojo sange-sange".
They reach the Kondo, offer the lanterns and receive blessings of Ajari. After worshipping the principal image, the copper gong is struck, and the priest in charge says loudly, "Joya no kane", followed by the first strike of the bell.
According to the legend, a lot of the strikes of the bell are announced to the dragon god, and prayers for protecting against misfortune and bringing good luck are offered.
General admission

○

Holding period

December 31

venue

The Kondo, the Bell Tower, etc. in Onjoji Temple