Sanko no Matsu (Pine tree of the three-pronged mythical weapon)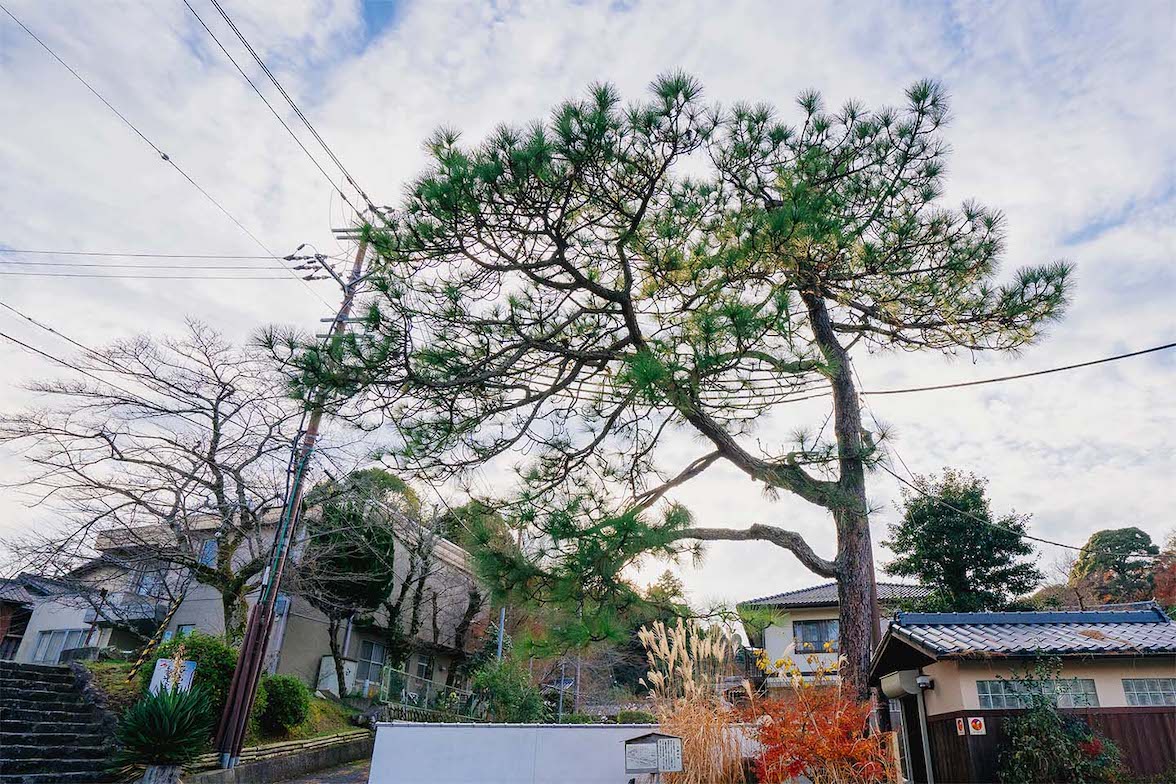 In 808, when Kobo Daishi finished ascetic practices in the Tang Dynasty China, his master Huiguo gave him a
sankosho, three-pronged mythical weapon, which is one of the esoteric Buddhist instruments. Kobo Daishi made a wish into the sankosho so that it could go to the land suitable for him to disseminate every single esoteric Buddhism teaching which he had learned. He threw it high in the eastern sky. Having crossed the sea, the sankosho was found on a pine tree in Mt. Koya, Kii no Kuni [now Wakayama Prefecture] in 816. Kobo Daishi finally found the land to establish the place for Shingon Esoteric Buddhism. This miraculous pine tree has been called "Sanko no Matsu" [the pine tree of the three-pronged mythical weapon] since then.
Following this legend, pine trees bearing three needles per fascicle that grow in the places related to Kobo Daishi are also called Sanko no Matsu and are worshipped.
Once Kobo Daishi confined himself to conduct ascetic practices in Ishiyamadera Temple for three years during the years of bad luck. In front of the gate of the temple there is another pine tree which bears fascicles with three needles.
Fascicles with three needles are deemed to bring good luck; therefore, many visitors reportedly picked them up to bring back as souvenirs in the olden days.
place associated with

In front of the Ishiyamadera Temple gate