Autumn Moon Festival / Murasaki Shikibu Memorial Service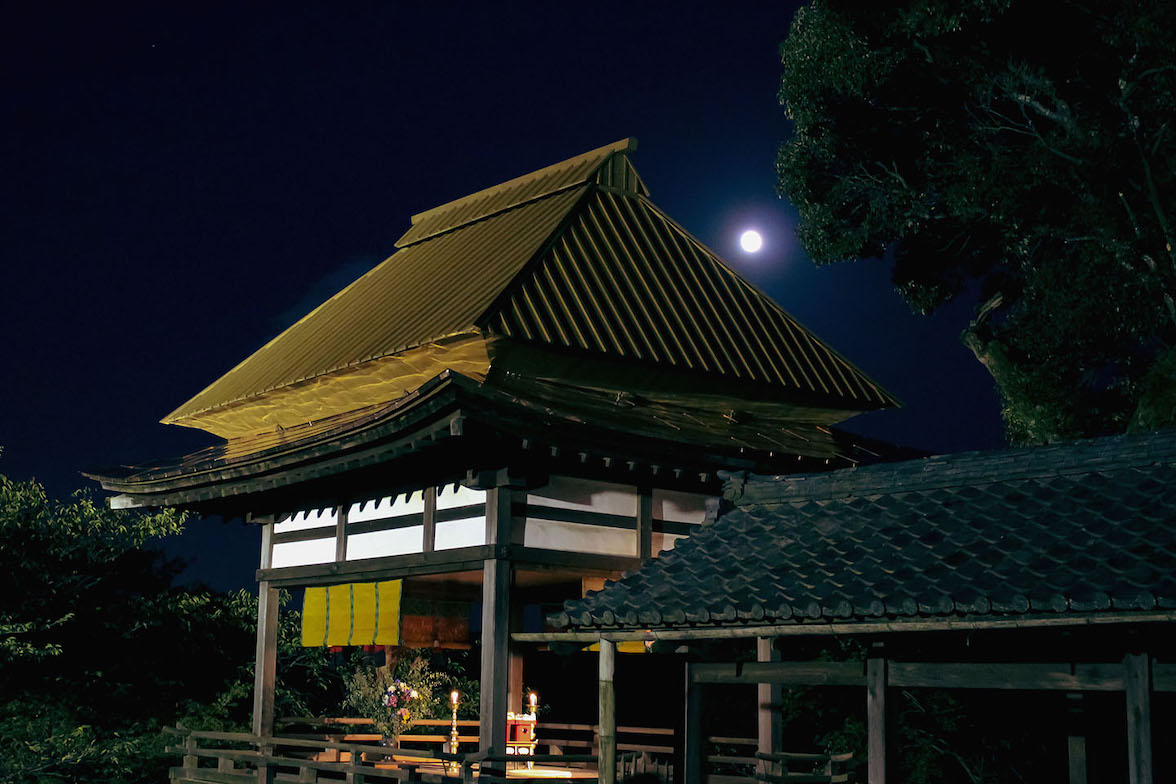 Ishiyamadera Temple has been famous as a notable site for moon viewing. It is also known that Murasaki Shikibu once confined herself in Ishiyamadera Temple to pray, and developed the plan of The Tale of Genji, watching the moon reflecting in the surface of the lake.
The Autumn Moon Festival takes place when the harvest moon can be seen. Many viewers visit for this historical moon viewing. You can view an outstandingly fantastic, elegant moon from the Tsukimitei pavilion, a recurring theme in the paintings titled Autumn moon at Ishiyama that the series The Eight Views of Omi Province are composed of.
The Murasaki Shikibu Memorial Service is held in the Main Hall in the morning of the Autumn Moon Festival. Dumplings for moon viewing, taros and autumn fruits are given as offerings in the Tsukimitei pavilion and the Genji room in which Murasaki Shikibu reportedly started writing The Tale of Genji.
General admission

○

Holding period

The harvest moon

venue

The whole precinct of Ishiyamadera Temple