Remains of Ōsakayamaseki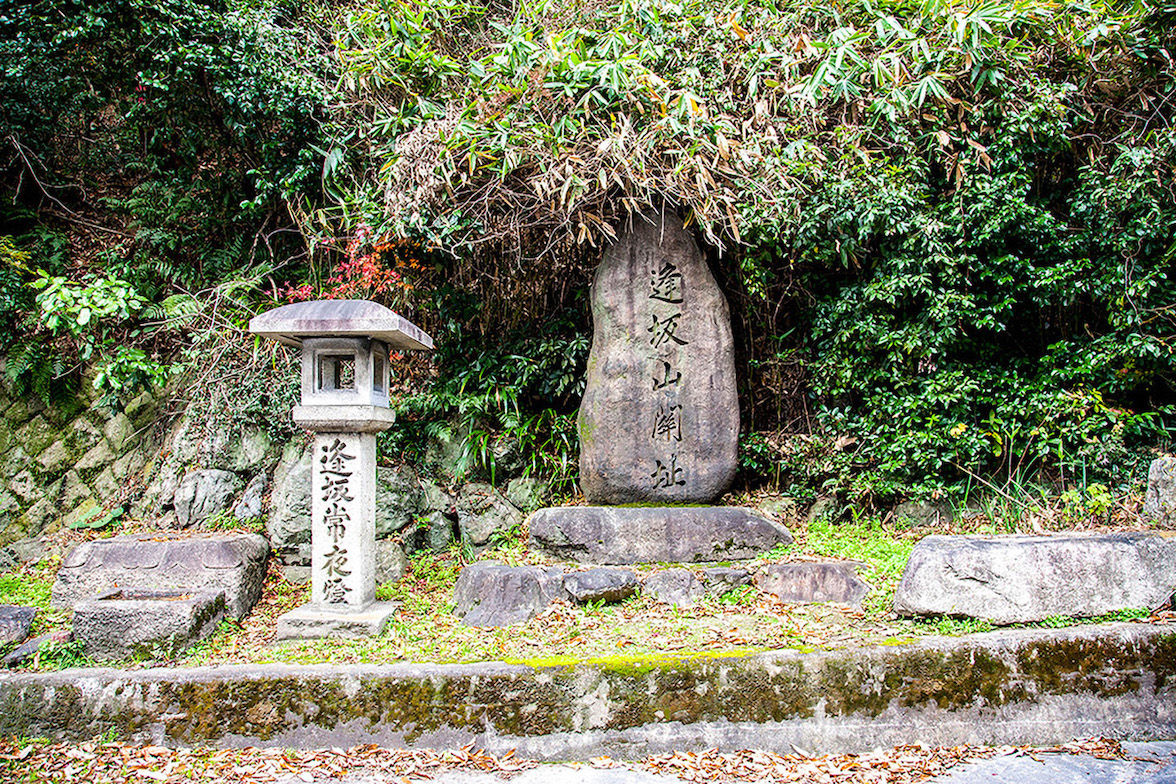 About 100 meters East from the Keihan Railway's Otani Station, along the national highway No. 1 stands the"Remains of Ōsakayamaseki" monument.
Osaka-Goe was a key hub of traffic where the three main roads of the Tokaido, Higashiyama and Hokuriku roads connecting the capital and the eastern as well as the northern countries. Many years ago aristocrats, warlords, and literary persons passed through this street, and many works remain in the Manyoshu and Kokinjo collections, which used this relationship and passages as a theme. Among them, the song of Semaru, "Kore ya kono yuku mo kaeru mo wakarete ha shiru mo shiranu mo afusaka no seki" is widely popular since it was also adopted by the Hyakuninshu.