Onjōji Temple's Bell tower (Mii's evening bell)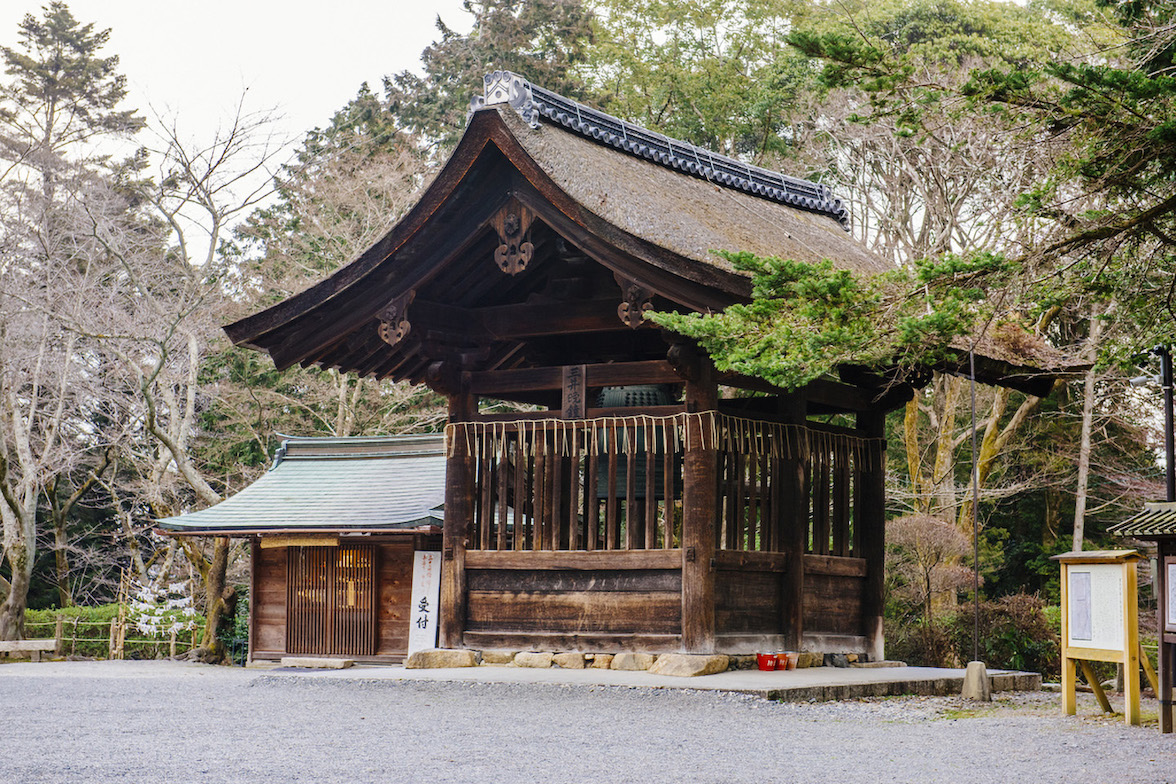 One of the Eight Views of Omi. It is one of Mii's famous big hanging temple evening bells, built in the southeast of Kondo.
In the circumference, there is a revolving wooden paneling below, and the upper part is filled with latticework.
Until recently the roof was tiled, but as a result of the examination at the time of repair, it turned out that it was a cypress bark roof when it was first constructed, so now it has been changed to a cypress bark roof.
Designation Category

Cultural Property of Japan

The Period

Momoyama Period (7th year of Keichō Era, 1602)