Genji no Ma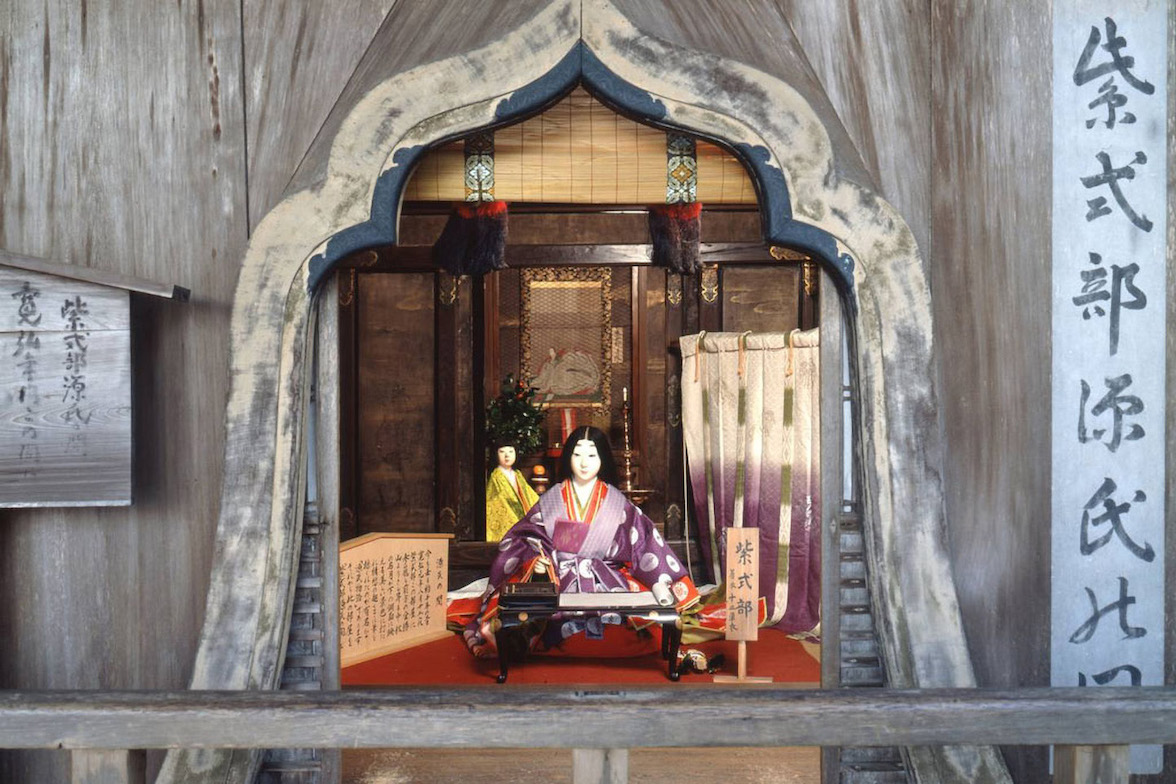 It is reported that the place where Murasaki Shikibu retired and started to write "The Genji Monogatari" is in the East-West room with a continuation of two Ma (about 7.2 meters), at the east end of the intermediate room of this temple, and is called "Genji no Ma".
This two Ma room was at the origin a South-North room, which was primarily used by the Emperor, the aristocracy, virtuous priests to pay homage to the temple or as a retirement for prayer, and the circumstances it was used for has been depicted in "Ishiyamadera Engi Emaki", or "Ishiyamadera's lucky picture scroll".
Currently, it is possible to see a reproduction of the aspect of the retirement for prayer from the lantern's window where the 10th generation knowledgeable puppeteer head, Ito Hisashige put up the statue of Murasaki Shibiku.
Furthermore, the nickname for the lantern's window is "Genji-Mado" (Genji's Window), and it is said that its origin comes from this very "Genji no Ma".